I have given my Rock Crawling up and sold
all of my crawlers since there are no local indoor
places to have any events.
Back into to doing some Racing and info can be foun
at the following sites.
On Face Book
Radio Control Racers of Northern Virginia
or their homepage
Radio Control Racers of Northern Virginia
Please go to the R/C Tech Forums and look under Racing
and Remote Control Racers of Northern Virginia
Or Click here
---
I will update a few things here.
Crawling season for 2009-2010 is over
We NOW have a Club in the area
"Remote Control Racers of Northern Virginia"
You can go HERE to see a Site for them.
This will be a place that will tell you all about the local racing, who has been winning, pictures and
anything related to the club, check it out, you might like it.
---
Added a few pics of my crawlers for the 2010 season
Crawlers is where it can be found.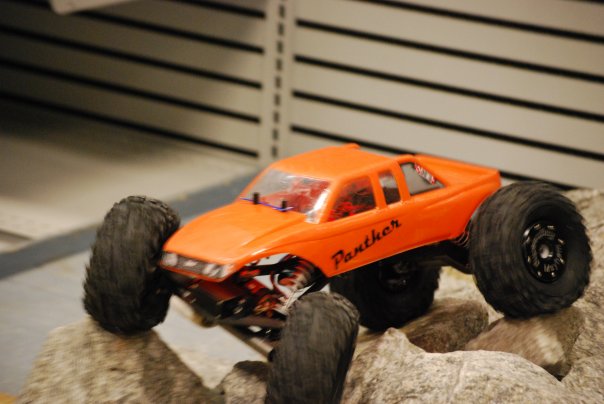 Looking forward to the 2010 Season of racing at Hobby Town of Woodbridge

The Rock crawling has become one of the more fun things I have done in R/C
In the process now of building and changing my crawlers all the time,
I just forget to take pictures of all the changes.
---
I still have this roller if anyone is interested.
It is great for tuning your nitro vehicle, as you won't
have to chase it when it dies all the time, trying
to put a good setup on it.
Drop me a note if you are interested
(Click on the pictures to see larger)




---
The Series 2 at Manassas Hobby Town
Had to be cut a Few races short, but EVERYONE had
a great time this year.
---
The 2006 Season at Hobby Town of Manassas
On the left you will find different projects, and info about all kinds of things.
Look around as there is a lot of info under each
If you have any comments or questions, drop me a note to ME
I am running the Monster and Stadium Truck classes At Hobby Town Of Manassas
You can see results of the Summer Series Races Below
Hobby Town Series 1 Race Results 2006
Below are the final results if we would have completed the series
Hobby Town Manassas "Summer Sizzler" Series 2 Results 2006
---
Savage I will run in the 2006 Season, same as old one from 2004, just new Body
Sold to Drew 5-18-2007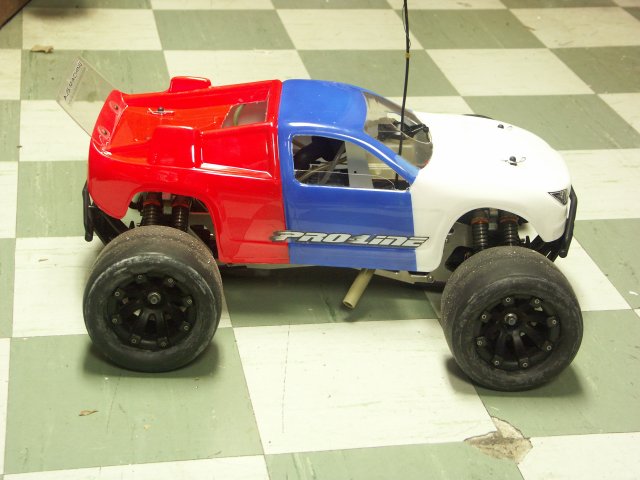 ---
I need to do some updates with my helicopters, as I built a Corona in the Spring
of 2005 and didn't get to fly it much after many modes.
(Somebody motivate me and get me to update things)
Time to put any pictures of it on here. Hope that will come soon.
This was new for 2005
Look for more on this as I do some building
I have been flying the Hirobo XRB during the Winter


Pages started on the left under Helicopters
I am also going to get into some large 1/5 scale cars, time for change I guess
---
Hobby Town Opener 2004 With My Truck Up On 2 Wheels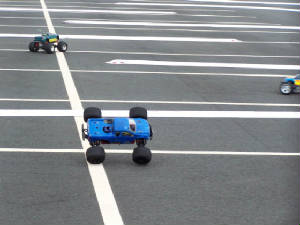 ---
Summer 2003 Monster Truck series winners at Olde Towne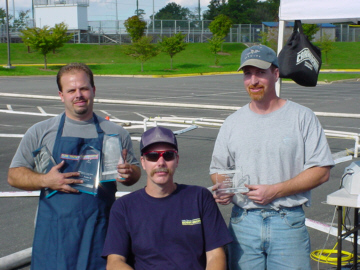 Lee Rader 1st place, Me in the center with 3rd place, and Robert Spence 2nd on right
---